40/46 of daily Lenten blog posts…
OK, last time I'm gonna say it.  it's hot…
Today marks the beginning of Semana Santa, or 'Holy Week.'  It is one of the most important weeks of the year culturally in Honduras.  It has traditionally been a week to celebrate Easter, the death and resurrection of Jesus. However, it appears to me that it has become to Honduras, what spending lots of money, vacation, and Santa Claus have become to Christmas — a distraction from the 'Reason for the Season.'  It's somewhat akin to Mardi Gras.
In fact, this is a week here at Loma de Luz for which we have to mentally gear up.  Why?  We generally see a huge uptick in drunkinitis, Motocrashiitis alcoholicus, and cerebral ninny-headed cotton mugginosis.  This is because a great number of Honduraneans travel during this week, and many choose to visit the rural north coast, which is where we are situated.  Not only do they come here for a holiday, but many come to Paw-tay…  It wouldn't be so bad except that some will choose to pile three to four people on their motorcycle, and see if they can cut a cow in half at 60 miles per hour.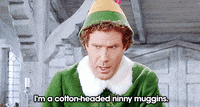 Needless to say, we all will be sleeping just a little less easy this week, knowing that we may get that 3 AM call to rush to the ER.  But we are here to serve, regardless of the circumstance.
One bonus of Semana Santa is that the government usually decides to 'repair' the roads somewhat, in anticipation of increased road traffic.  Unfortunately, this year it involved them dumping giant piles of rocks mixed with dust and twigs, then spreading  it loosely across the roads (usually they just dump dirt).  So when we decided to take a little jaunt over to Balfate tonight, to see what was going on for the first night of Semana Santa, this is what our drive looked like:
Once we got there, we were delighted to find that there was a little carnival midway set up.  But for some reason, no one was riding on the rides.  We took that to be a bad omen, and chickened-out.  I think it was constructed from an erector set.
Dr. Jeff Mckenney (founder of our ministry–I mean, besides Jesus) writes a quarterly newsletter for our hospital.  If you'd like to read his perspective on 'unsung heroes' then follow this link  to the Cornerstone website.  I'm sure he's going to be elated that I have now created an association between this irreverant/shenanigan-filled blog and his literary work.
Photo of the day:
These are a type of marching ant that sometimes swarms though the jungle.  They have been known to travel right through a persons bedroom (while they are asleep!).  In this case, they were scaling the side of our house in order to ransack a hornets nest, so we let them be.  The white thing is a larvae they stole from the wasps.
6 more, baby.