For the first 9 months of my service here, I wouldn't touch a motorcycle (or 'Moto' as we call them). I had a healthy fear of 2 wheels. After working at Harborview Level 1 trauma center for a couple years after college, I had seen enough twisted bodies, shattered limbs, and crushed skulls to immunize me against the allure of the motorcycle. Who knows a Rider who hasn't laid his bike down? I don't…
One day, however, Dr. Peter mentioned that his family was going to be away for awhile and if I wanted to borrow his Moto, I was free to do so. I balked, but then countered, 'well, maybe I'll try out Katie's moped.' This is the equivalent of saying, "thanks for offering me your AC/DC t-shirt and ripped Levi jeans, but I'd prefer to wear your wife's dress. Or, thanks for the barbecued ribs and beer, but I'd prefer some chick-pea salad and sparkling water (Oops, I think I had that for lunch yesterday…).
Well, I putted around on the tricycle bigwheel scooter for the weekend, but then I grew a pair and got on the Big-boy bike. For 9 months my colleagues had tried to sell me on the analytical benefits of a motorcycle: cheap to maintain, quick access to and from the hospital when on call, easy to drive on rocky, uneven dirt roads, etc. But what they neglected to tell me was how crazy fun they are to drive. I soon fell in love with the wind blowing through my hair eyelashes, as I cruise down the hill toward the hospital. Plus chicks the chick named Heidi digs em'. It's a carefree frolic as we zigzag down the dirt road through the jungle, Heidi clutching me from behind. It just not the same in a car. We've tried that, and she complained that I weigh too much, and was crushing her in my seat. 😉
And another thing about motorcycles… Can I just say: I feel the need. The need for speed; So if 30 mph is speedy, I'm killin' it.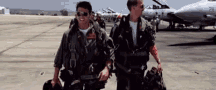 Also, Merica…
In conclusion, a part of me loves motorcycles.
So, here's the hate… Motorcycles are a constant source of difficult and time-consuming work for us, here. Every week (not almost every week) someone arrives at the hospital with a motorcycle related accident. They usually have a complicated fracture that will require surgery. Or road rash, lacerations, and mangled appendages that need ongoing wound care or grafts. In the least, they have displacements that require sweat-dripping effort as we yank and pull the bones back into place.
And so it was that last night at 11 pm, just minutes after I had fallen asleep, the nurse called me about a double whammy. 2 brothers, drunk and driving a Moto, had inevitably crashed. They shielded their bodies with their faces, unfortunately.
The first thing I did when I got there was to behold all the blood. Lots and lots of blood. Next, I just had to get this off my chest. I telepathically called each of them a total Dumbass. With that done, I unpacked some mercy and compassion and got to work. I did really feel for these two young men. Their father and brother were there, supporting them, and terribly worried.
The good news was that when I examined them, I didn't find any bodily trauma or long bone fractures. No punctured spleens, collapsed lungs, or bleeding brains. The bad news was that one of them mostly tore his left ear off. The other had disfigured his face significantly.
But the even better news for each of them was that we have an Oral Maxillofacial Surgeon on staff, who took each of them to the OR today and blessed them with his talent. Thanks Dr. Tim! They will be ok, but I particularly pray that this experience would open their eyes to their plight. I hope they understand they had a brush with death, but have been given another chance.
Photo of the Day:
The sweet twins got to leave the hospital today, Marion on the left and Elsa on the right. Elsa is giving us the stink-eye… Going to miss them. (photos taken with consent)
Bonus photo:
This is some crazy dude who decided to dress up like Santa Claus for Christmas and then drive his Moto to visit the orphanage. Talk about careless…
One more:
tills imorgon…